High School Co-op Opportunities
St. Joseph's Care Group(SJCG) provides a wide range of co-op student placement opportunities that will offer students an opportunity to acquire new knowledge, skills, and valuable work experience.
Placement opportunities exist at many of our sites, including St. Joseph's Hospital, Hogarth Riverview Manor, and St. Joseph's Heritage.
High school co-op teachers are sent an application package, which includes an up-to-date opportunities list for placements with SJCG. Students interested in co-op opportunities with SJCG should speak directly to their co-op teacher.
About our work with Students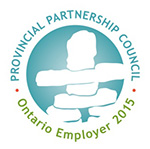 SJCG is the recipient of the Council for Experiential Learning (CEL) Ontario Employer Designation Award for 2014, 2015, and 2016. This award recognizes exceptional employers who have provided at least 50 workplace learning opportunities to students and/or adult learners in the previous academic year.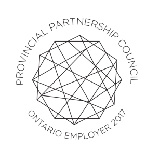 SJCG is also the recipient of the CEL Employer Champion Award. This award recognizes employers for providing students with rich and engaging experiential learning opportunities.