Project ECHO (Extension for Community Healthcare Outcomes)
Moving knowledge, not people. The result:
Better care for more people, closer to home.
Project ECHO aims to improve patient care by enhancing and supporting healthcare providers' knowledge. This provides patients with faster access to the right care, closer to home.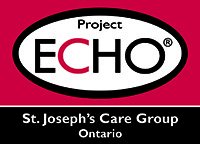 The heart of the ECHO model™ is its hub-and-spoke knowledge-sharing networks, led by expert interprofessional teams who use multi-point videoconferencing to conduct virtual clinics with community providers. In this way, primary care providers learn to provide excellent specialty care to patients in their own communities.
Project ECHO at St. Joseph's Care Group offers weekly web-based videoconferences for primary care providers in Northern Ontario and beyond. The program is fully funded by the Ministry of Health and Long-Term Care.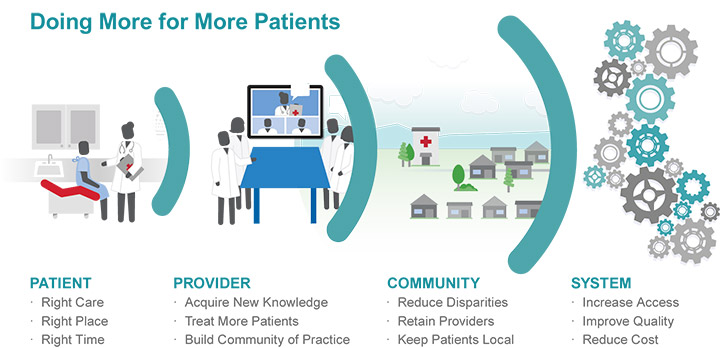 Chronic Pain and Opioid Stewardship

St. Joseph's Care Group's Chronic Pain Management Program, in partnership with The Ottawa Hospital will recruit, train and support primary care providers from geographical areas that are underserviced with respect to evidence-based best practice chronic pain services. Our Chronic Pain and Opioid Stewardship ECHO will improve the management of care for patients with chronic pain across Ontario.
ECHO Sessions include
Case presentations
Didactic presentation from content experts
Post session feedback survey and Continuing Professional Development credits
To Join Project ECHO
For more information, please contact