Volunteer Services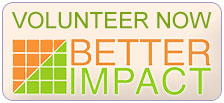 Volunteers at St. Joseph's Care Group are an integral and valued part of the care provided to the clients and residents we serve. We have almost 400 dedicated volunteers who contribute over 26,000 hours of volunteering each year! Our volunteers are engaged in meaningful ways that reflect their various skills, abilities, needs and backgrounds.
Volunteer Services adheres to the Canadian Code for Volunteer Involvement, including ten standards of practice for engaging and managing volunteers safely and effectively.
Volunteer Opportunities
Visit this Volunteer Opportunities page to learn more about the positions we offer.
High School Cooperative Education Placements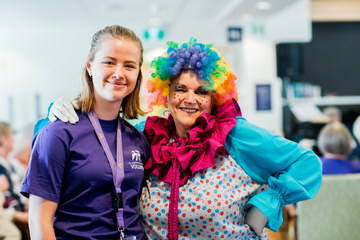 We offer a variety of High School Cooperative Education placements at many of our sites, including St. Joseph's Hospital, Hogarth Riverview Manor and St. Joseph's Heritage. Students interested in Cooperative Education opportunities can speak directly to their Cooperative Education teacher.
Why Volunteer?
Our volunteers tell us the biggest reward comes from helping others. Other benefits of volunteering include:
Contribute to SJCG Mission, Vison and Values
Connect and contribute to your community
Learn personal, work and leadership skills
Gain experience in a healthcare setting
Attend SJCG sponsored training and events
Enhance your mental and physical health
Build friendships, connections and networks
Enjoy fulfillment and a sense of purpose
Reference for volunteering may be available after 6 months of service
How Do I Volunteer?
Interested in joining our volunteer team? Apply here.
Individuals who speak a second language, including French, Finnish, Italian, Ojibway, Cree, Oji-Cree, etc. are encouraged to apply.
Upon request, accommodations due to a disability are available throughout the selection process.
If you have any questions, contact Volunteer Services at volunteers@tbh.net or (807) 768-4448.