Volunteer Services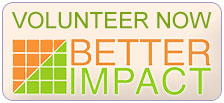 At St. Joseph's Care Group, volunteers make all the difference!
We are excited to welcome you to our team - everyday our volunteers impact the lives the clients and residents we serve.
Why should you volunteer with us?
Volunteering at SJCG is a great way for you to:
Use your skills and talents and develop new ones
Find out how SJCG works and learn about healthcare
Meet people with interests similar to yours
Make connections
Make a difference and give back to your community
Volunteer opportunities available to you
Our goal is to help you have a rewarding volunteer experience with us - one of the ways that we do that is by making sure that your volunteer position is a good fit for you. There are so many ways to help! Click here to find out more.
What to expect
Volunteering is an important responsibility. Please make sure that this is a good time in your life for such a commitment. We ask:
You volunteer 2-4 hours, once per week
For a minimum initial commitment of three months.
Please note that some volunteer positions may be limited to weekdays only. Details about the process to become a volunteer can be found here.
How to apply
Interested in joining our volunteer team? Apply here.
High School Cooperative Education Placements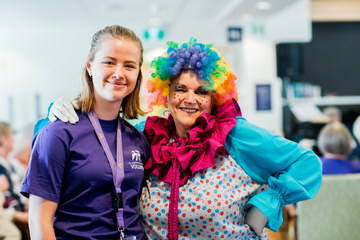 We offer a variety of High School Cooperative Education placements at many of our sites, including St. Joseph's Hospital, Hogarth Riverview Manor and St. Joseph's Heritage.
Additional information
If you have any questions, please contact us at volunteers@tbh.net or (807) 768-4448.
If you speak a second language, including French, Finnish, Italian, Ojibway, Cree, Oji-Cree, etc... we encourage you to apply.
Upon request, accommodations due to a disability are available throughout the selection process.
Volunteer Services adheres to the Canadian Code for Volunteer Involvement, including ten standards of practice for engaging and managing volunteers safely and effectively.