Client & Family Council
As part of the Model of our Client-Centred Care, a Client and Family Council was formed in September 2014. The Council is a forum for clients and families to provide insights on a variety of issues that impact the overall care experience. By making opportunities to listen to clients and families, we are better able to understand their needs and integrate their perspectives into planning across the organization.
The Client and Family Council is one example of how we give our clients and families a voice to make recommendations to improve care and service. The Council provides insight and advice for initiatives related to strategic planning, Quality Improvement Plans, Client Relations Process and much more.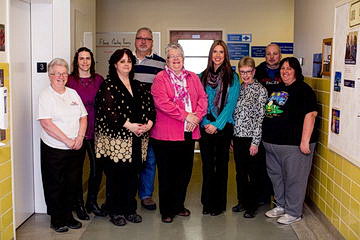 The Council meets five times each year and is always happy to hear from individuals in Thunder Bay and the region who are interested in being part of the Council and participating in meetings either in person or through videoconference.
To learn more about the work of the Client and Family Council, review the Client and Family Council's Terms of Reference or , contact us here.