Volunteer Services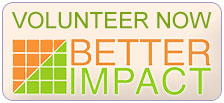 St. Joseph's Care Group is known for living its values of Care, Compassion and Commitment. We are continuing a tradition that began more than 130 years ago of meeting the unmet needs of the people of Northwestern Ontario.
Volunteers are an essential resource in helping us achieve our mission, vision and our goals. Last year, our 400 volunteers contributed more than 23,000 hours supporting our clients, residents, and staff. Our volunteer programs are based on the Canadian Code for Volunteer Involvement.
We are currently recruiting for
Wayfinder (St. Joseph's Hospital)
Friendly Visitor
Gift Shop & Nevada Booth Volunteer
Mealtime Companion
With a variety of volunteering activities, we know there's a role for you. Visit the "Volunteer Opportunities" page to learn more.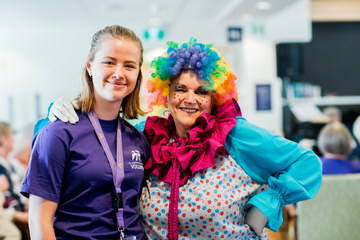 How do I volunteer at St. Joseph's Care Group?
Click on the "Volunteer Now" button to get started
Complete the online application form
Volunteer Services will contact you with next steps. You can also obtain an application form by contacting Volunteer Services at 768-4448.
Never Applied Online Before?
Applying online is easy. It's quick, simple, and can be done at anytime, anyplace. You will create and manage your own secure personal profile.
Why Volunteer?
As well as having a positive impact on healthcare services, volunteering is widely recognized as a powerful tool for promoting healthy communities.
What are the Benefits of Volunteering?
Meet new people
Develop new skills
Explore different careers
Get more involved in your community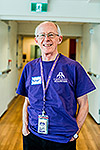 Here's what our volunteers are saying
"I enjoy volunteering. It's just another facet of assisting others - it's such a worthwhile thing to do"
- Michael, St. Joseph's Care Group Volunteer
---