Regional Services
Contact Us
Photo Albums
Videos
The Regional Outreach Eating Disorder Program is offered under the services of the Ministry of Health. It offers consultation, support, training and leadership within Northwestern Ontario through the use of innovative programming and virtual technologies. Our program provides leadership and support in developing and expanding linkages between communities and agencies within the region as well as between out communities/agencies, more intensive services available outside the region.
The Regional Outreach Program believes that services to individuals should be offered with the least intrusive intervention possible for effective treatment, and that the needs of individuals are preferably met in their own communities. We are committed to providing consultation, support and training to regional professionals, agencies and communities to support this belief.
In addition, the Regional Outreach Eating Disorder Program's consultation, support and training services are based on best practices in the field of Eating Disorders. As Eating Disorders are often complex, we are committed to supporting the use of a multi-disciplinary team approach, whenever possible and when it is determined by the need of the client. Out multidisciplinary team consist of the Regional Clinician, Family Therapist, Consulting Psychologist, Registered Dietitian and Nurse Practitioner.
Service Delivery Model
Access to all services is through the Regional Resource Clinician. Health Professionals in the region can access information and obtain consultations from the Program. This is completed through telephone or email contact. Members of the multidisciplinary team will also be available for consultation utilizing a Stepped Care Approach and Shared Care Model as follows: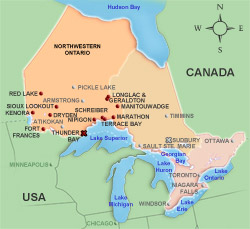 Non-identifying client phone/email
Consultation request by clinician
Identified Client - Virtual Consultation
Recommendations provided
Potential referral for full EDP team assessment
Client review and follow-up