News
Team Werks Clients Gaining Valuable Experience
Date: 2022-12-12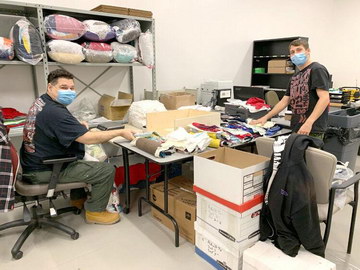 On December 9th, 2022, the Team Werks co-operative at St. Joseph's Care Group was featured in the Chronicle Journal to showcase the opportunities available to our community. Earlier this week, local reporter Sandi Krasowski toured the Team Werks facility to learn more about the program.
Team Werks is one of the largest worked-owned and operated co-ops in Ontario that provides training and job opportunities to adult clients struggling with mental health and addictions challenges. The program encompasses a variety of enterprises, including the Green Werks Café, Green Werks Garden, Rag Werks, Shred Werks, Wood Werks, and more.
St. Joseph's Care Group is grateful for the opportunity to showcase this important program that provides critical opportunities to our community.
To read the full story, please visit the Chronicle Journal's website.
To get involved with Team Werks, please contact SJCG's Employment Options Program at 807-624-3400.