Strategy & Action
Here for You When You Need Us
St. Joseph's Care Group is proud to continue providing client-centred care in a way that is sustainable and meets the needs of the people that we serve: we are Here for You When You Need Us. Our role is to deliver high quality services in addictions and mental health, rehabilitative care, and seniors' health, and to support our local and regional partners in those areas.
As we advance our vision of becoming a leader in client-centred care, we plan through the lens of Quality, Safety and Risk. Our Strategic Plan 2020-2024 will focus on four key Strategic Priorities: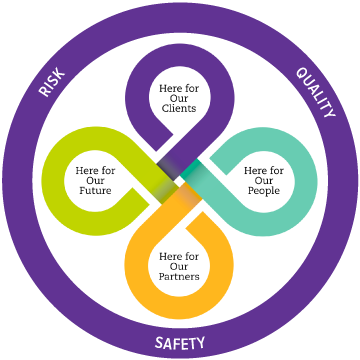 Here for Our Clients
To address unmet needs through the provision of quality services, we will:
Ensure clients receive safe and culturally sensitive care.
Engage clients and their families in their care and in organizational planning.
Improve transitions in care.
Here for Our People
To support staff, physicians and volunteers to live our values, we will:
Enhance quality of work life.
Keep staff, physicians and volunteers safe and well at work.
Promote a culture of diversity and inclusion.
Here for Our Partners
To transform the healthcare system, we will:
Be a collaborative partner leading change in our healthcare environment.
Here for Our Future
To ensure continued organizational sustainability, we will:
Achieve and sustain compliance in our long-term care homes.
Maintain financial sustainability.
Proactively plan for health system changes.
---
Strategic Plan
Planning is an essential component of success in these complex times. With this in mind, developing a Strategic Plan for St. Joseph's Care Group (SJCG) was an organizational goal - one that we embarked on with enthusiasm.
Annual Report
Every year, St. Joseph's Care Group summarizes key highlights from the past year in our Annual Report. In it, you can learn more about how we continue to be Here for You When You Need Us as we provide services in Addictions & Mental Health, Rehabilitative Care, and Seniors' Health.
Leadership Team Report
The Leadership Team Report is a monthly* publication that communicates Care Group accomplishments as they pertain to our Strategy & Action. The Report is presented to members of the Board at their monthly meetings, and shared with staff and the general public via postings to our intranet and this web site.
Leadership Team Reports
*No Publications in July/August
---
Wiidosem Dabasendizowin (Walking With Humility)
Wiidosem Dabasendizowin Walking With Humility: A Plan to Develop Relationships and Practices with Indigenous Peoples sets the pathway to bring to life St. Joseph's Care Group's commitment to achieve health equity and culturally-safe care.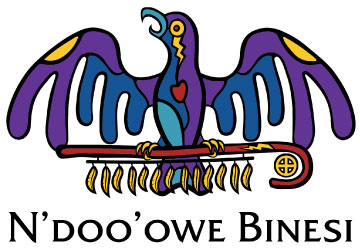 With guidance from Ogichidaa Onaakonigewin, the Elders Advisory Council, we have embarked on the second of our Walking with Humility plans entitled Looking to the Southern Direction. Over the two years of the plan, Looking to the Southern Direction focuses on ensuring clients receive safe and culturally sensitive care and will support our staff, physicians and volunteers to work in the spirit of reconciliation, upholding the rights of Indigenous Peoples in an environment that is free from racism and discrimination. Our actions will focus on six key areas:
Integration of Indigenous Knowledge & Healing Practices
Cultural Humility as a Journey
Prioritizing Indigenous Health
Continued Engagement in Indigenous Research & Evaluation
Indigenous Leadership & Governance
Communications
A Healing Way Forward
Plans and Reports