Psychotherapy (Ontario Structured Psychotherapy)
Contact Us
Referral Services

Complete an online referral through The Access Point Northwest. For assistance, Call: (807) 624-3400
In Ontario, adults with depression and anxiety-related conditions can access publicly funded, evidence-based, short-term, cognitive-behavioural therapy and related services to help manage their conditions. These services include guided self-help resources supported by a coach or therapist, and cognitive-behavioural therapy either in-person or virtually.
Cognitive-behavioural therapy (CBT)
Cognitive-behavioural therapy is a structured, time-limited therapy that is problem-focused, goal-oriented, and teaches practical strategies and skills.
There is strong evidence that cognitive-behavioural therapy is effective in treating people with problems related to anxiety and depression, by challenging unhelpful patterns of thinking and behaving.
Cognitive-behavioural therapy and related services can be accessed through the Ontario Structured Psychotherapy (OSP) Program for the following conditions:

depression and low mood
generalized anxiety and worry
health anxiety
obsessive-compulsive concerns
other anxiety and stress-related problems
posttraumatic stress
social anxiety and performance fears
specific fears
unexpected panic attacks and agoraphobic fears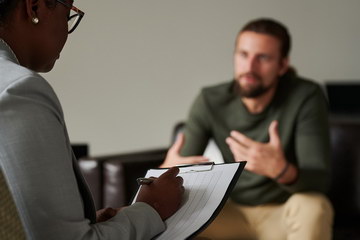 Services Available in OSP
Individuals aged 18+
Individuals aged 18+ have access to different services for depression, anxiety, and anxiety-related conditions.
Services include:

Guided self-help resources: This includes a skill-building program delivered over the phone with a trained coach and through online videos. The program, called BounceBack, is designed to help individuals manage low mood, depression and anxiety, stress or worry. Additional guided self-help resources (including internet-based CBT) are coming soon.
Psychotherapy: This includes in-person or virtual CBT delivered by a clinician in either an individual or group format.

Services are matched to the level of care that best meets an individual's needs.
Individuals under 18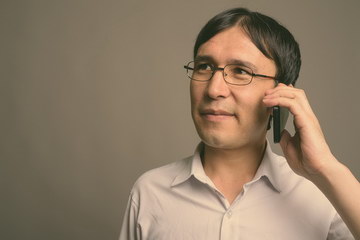 Individuals under 18 may be able to access other services including:
Resources
---
The Ontario Structured Psychotherapy Program is overseen by the Mental Health and Addictions Centre of Excellence at Ontario Health.
The expansion of the Ontario Structured Psychotherapy Program is a key commitment in Ontario's Roadmap to Wellness, which focuses on improving mental health services for communities across Ontario, and supporting patients and families living with mental health and addictions challenges.